The CNAM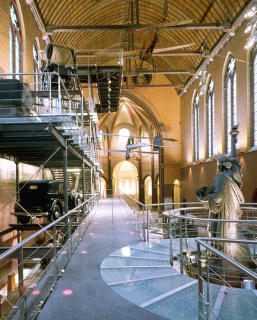 The Conservatoire National des Arts et Métiers (CNAM) is conveniently located in the center of Paris (3rd arrondissement, Right Bank) and is home to the magnificent Museum of Arts and Trades. Readers of Umberto Eco's book Foucault's Pendulum will be very interested to see the cathedral where the final chapter takes place.
A splendid historical building, the CNAM was created in 1794 by Abbott Grégoire.
292, rue Saint-Martin 75003 Paris
Subway: Arts et Métiers, or Réaumur Sébastopol,
or Strasbourg-Saint-Denis, or République.
For more information, see:
---
Template location.html last modified at 01:59:25 03-Apr-2007
All content copyright © 2003 Yet Another Society, Inc.
for any question about this site or YAPC::EU 2003, mail to <
yapc-help@mongueurs.net
>.
XHTML
and
CSS
validation.