Seeing Paris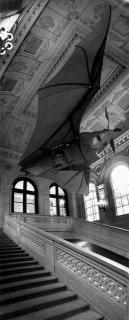 Most of the attendees will probably plan to do a little tourism after the conference and, as you know, Paris has plenty to offer for everybody!
For those who will stay a bit longer in Paris, an open air cinema outside la Cité des Sciences runs during the month of August.
An evening river cruise on the Seine is always a treat during the summer.
And let us not forget the usual suspects: the Eiffel Tower, the Musée National d'Art Moderne (Centre Pompidou), Le Louvre, Le Musée d'Orsay and the Cathedral of Notre Dame, to mention but a few places of interest.
For more information, a few links from the web:
---
Template seeing_paris.html last modified at 01:59:25 03-Apr-2007
All content copyright © 2003 Yet Another Society, Inc.
for any question about this site or YAPC::EU 2003, mail to <
yapc-help@mongueurs.net
>.
XHTML
and
CSS
validation.